Sharkey Transportation Driver Job Application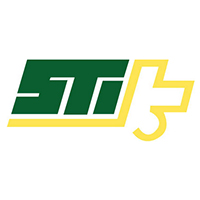 Company Drivers, Owner Operators, & Teams
Sharkey Transportation Inc was founded in 1971 and has experienced continuous growth. We are an irregular-route common and contract motor carrier headquartered in Quincy, Illinois. We operate in 48 states.
As a top priority, STI tailors its services to meet each individual customer's needs. We provide the right equipment at the right time. Our wide variety of equipment is enhanced by the authority we possess. Our services include short haul as well as long haul markets with the intent of giving our customers optimum coverage from a single carrier.
STI has maintained the same customer base since its founding. STI has maintained customer loyalty by its commitment to quality and cost-effective moving of freight. This commitment extends to all levels of personnel.
Our extensive fleet of tractors and trailers is among the most modern and well-kept equipment in the industry. We offer reefers, flatbeds, and bulk tankers in addition to air-ride vans which are maintained by our ASE Certified mechanics.
STI has maintained a consistent growth in employment over the past five years with little turnover in personnel. This allows our customers peace of mind by knowing that the people serving them today will be the same people serving them tomorrow.
Job Benefits:
$2,000 Sign-On Bonus
Performance Bonus
Paid Weekly
Layover Pay
Health/Medical Benefits
Dental Insurance
Job Requirements:
Class A CDL
At least 1 yr experience
At least 23 yrs of age
No more than 2 moving violations in the past 3 years
No more than 2 preventable accident in the past 3 years
Apply Now to Drive for Sharkey Transportation!