Smokey Point Distributing Announces New OTR Salary Pay Program
Posted in
Blog
on May 22, 2018
by Smokey Point Distributing
|
Guest Blogger
Smokey Point Distributing Announces New OTR Salary Pay Program
ARLINGTON, WA – Smokey Point Distributing (SPD) has announced a revolutionary new OTR salary pay program to increase the pay and earnings stability for its flatbed drivers. This salary program also includes opportunities to earn life impacting bonuses. Effective June 1, 2018, SPD will now pay solo Over-the-Road flatbed drivers a $65,000 salary not including mileage, safety, and referral bonuses. Team drivers will each receive $75,000 plus bonuses.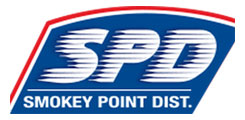 SPD believes that Over-the-Road drivers leave the industry because of inconsistent pay, pay cuts or paychecks that aren't enough to support themselves and their families, so SPD is changing the conversation by providing its drivers with stability, comfort and peace-of-mind.
On the decision to increase pay and provide a minimum paycheck, CEO Dan Wirkkala said, "Historically the trucking industry has always punished the driver financially for their lack of sales, operational efficiencies or delays due to breakdowns and maintenance requirements.  They all receive their paycheck regardless, but If the driver does not move a mile because of them, the driver's paycheck is directly affected. That is not right!"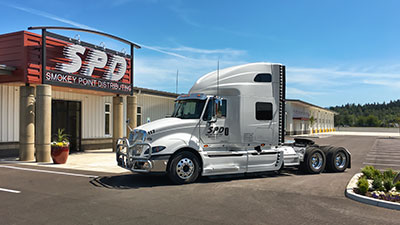 Named as one of the "Best Fleets to Drive For" in 2017 and 2018, SPD has made it a priority to deliver freight in the safest manner, and the Daseke company continues to prove its dedication to the cause by bettering its employees' compensation. 
SPD's current Over-the-Road drivers are also on board with the changes coming their way. 
"My wife is extremely happy for the first time in my driving career. We can plan and maintain a budget, which means happy wife, happy life" said Darrin M., an SPD OTR driver. 
Currently hiring flatbed drivers, SPD hopes that this announcement will be something that will help to recruit drivers to the company. 
A former SPD Over-the-Road driver and Manager of Driver Services Sean McManama said, "Finally, some true stability in an OTR truck driver's life, without the ultra-lows of the cyclical pay that surrounds a driver's ability to support his or her family."
For those drivers who have logged many miles, the pay increase bonuses come as a help to their livelihood. Thomas B., an SPD OTR driver said, "The last two years I have had yearly mileage totals that were outstanding. According to the new salary bonus award, I will not only have a stable dependable check; I am looking at an annual award of almost $12,000. That is something to think about, is it not?"
For more information on SPD and its services, head to https://www.spdtrucking.com or contact recruiting 360-474-5899.