Wilson Logistics Acquires Assets of Haney Truck Line
Posted in
Blog
on September 12, 2017
by Wilson Logistics
|
Guest Blogger
FOR IMMEDIATE RELEASE
WILSON LOGISTICS ACQUIRES ASSETS OF HANEY TRUCK LINE
MISSOULA, MT, September 1, 2017 – Wilson Logistics, Inc. has announced today that they have purchased select assets of Haney Truck Line.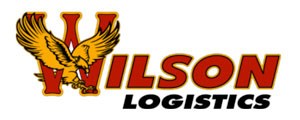 Haney Truck Line (Haney) traces its roots back to several Northwest trucking companies going back to 1923. For over 90 years, Haney has been a leader in providing high quality heavy haul and truckload transportation in the western United States, British Columbia, and Alberta. In the Northwest Haney Truck Line has been a leader in capacity maximization, moving heavier and higher cube loads than standard national carriers. Specialized tractors and trailers enable Haney to haul these heavier loads up to 63,000 pounds in the Pacific Northwest.
Wilson Logistics founder, president and CEO, Darrel Wilson, stated, "We are honored to bring Haney Truck Line's rich history and expertise into our organization, and we look forward to quickly achieving our goals of immediate growth, providing remarkable service to our customers, and building long-lasting relationships with our professional drivers and associates." Wilson continued, "After a meticulous evaluation of Haney Truck Line, we believe our depth and breadth of knowledge in wide ranges of the supply chain provides us the opportunity to quickly integrate our operational procedures, safety culture, equipment, and technology to provide the quality of service that we are committed to."
Peter Carlander, previous CEO of Haney Truck Line, will continue in an upper-management role within Wilson Logistics. Carlander stated, "The Haney team looks forward to joining the growing Wilson Logistics family. We will be able to bring our specialized service offering to the existing Wilson Logistics portfolio and provide all our customers with improved service." Carlander continued, "Haney will allow Wilson Logistics to enter the heavy haul transportation segment through Haney's loyal customer base and specialized equipment and expertise."
With acquiring these assets, Wilson Logistics continues its growth strategy. In the past few years, Wilson Logistics has acquired assets of Jim Palmer Trucking, O&S Trucking, and RJ's Transportation.
About Wilson Logistics
Wilson Logistics (www.wilsonlogistics.com) is a family-owned and operated asset-based third-party logistics (3PL) provider with a range of transportation services including: Full Truckload (TL), Heavy Haul, Yard Management Solutions, Dedicated Solutions, and Power Only Solutions. Our combined fleet of 525 trucks supports our service offerings through two locations, Springfield, MO home of Wil-Trans and Missoula, MT home of Jim Palmer Trucking. Our service offerings touch many different points within the supply chain to serve our client's logistical needs.