OTR CDL-A Truck Driving Job in Fruitland, MD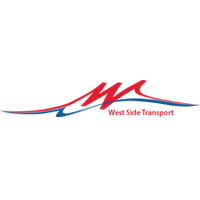 West Side Transport
Company Phone
800-677-5627
Company Website
https://www.westsidecareers.com
Job Type
Full Time
Location
Fruitland, MD
Address
Fruitland, MD
Description :
OTR CDL-A Truck Driving Job – Fruitland, Maryland
Extreme Regional OTR CDL A Truck Driver
Join West Side Transport to continue your wonderful career as a Class A CDL Truck Driver by choosing our OTR position. As an Over the Road Driver, you will be running Midwest, Southeast, and some Northeast, averaging 2,600 to 3,000 miles/week. We guarantee that you will get home every 3 weeks, getting 3+ days home! Depending on experience, you can expect to make $65,000 to $80,000/year. Driver Trainers can earn up to $12,000 additional pay per year!
$65,000 to $80,000/year – $.50-$.60/CPM
$1,100 – $1,500 per week
$6,000 Bonus
2,600-3,000 miles per/week!
Driver Trainers can earn an additional $.11/CPM
EZ Pass
75% Drop & Hook
Accessorial Pays – Increase your CPM by $.07
2016 or Newer Equipment
401K Company Match
Full Benefits – Medical, Vision, Dental
Driver App – receive all driver info. on your phone!
Fruitland, Maryland OTR CDL-A Truck Driver Job

West Side Transport OTR CDL-A Truck Driving Job in Fruitland, MD

How to apply :