MILAN Supply Chain Solutions, Inc. Announces Pay Increase in 2019
Posted in
Blog
on April 7, 2019
by Milan Supply Chain Solutions
|
Guest Blogger
PRESS RELEASE
MILAN Supply Chain Solutions, Inc. is pleased to announce another pay increase in 2019
MILAN Supply Chain Solutions, Inc. is pleased to announce another pay increase in 2019 for our regional over the road drivers, local drivers and our independent contractors.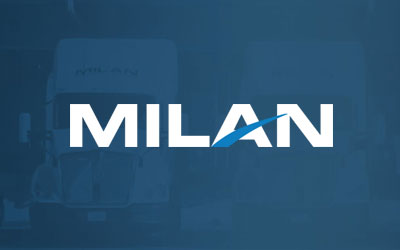 Effective April 7th, an experienced company driver will be paid $0.44 to $0.56 per mile, resulting with annual earnings of $66,560 to $82,160 based on 2,500 miles per week. Our company teams will make $0.554 to $0.584, with annual earnings of $153,400 to $161,200 for 5,000 miles per week. In addition to our base pay per mile, we also offer up to $ 0.04 per mile in incentive bonus for safety, fuel efficiency and productivity attainment.
MILAN continues to provide outstanding benefits for all company employees, including low cost healthcare and 401K as well as voluntary life insurance and voluntary short term disability. For the 4th year in a row, we have not increased employee premiums for medical and dental insurance and we continue to offer 100% 401(k) match on the first 3%!
MILAN also increased the pay for independent contractors, both owner operators and lease purchase. Our owner operators now make $1.12 per mile with FSC on loaded miles, realizing annual gross earnings of $184,600 for 2,500 miles per week. Lease purchase operators make $1.09 per mile with FSC on loaded miles for 2,500 miles per week, grossing $180,700. Our independent contractors are also eligible for $0.02 productivity incentive pay as well as a safety bonus. We have very attractive lease purchase options for our business partners that include maintenance, fuel discounts and low weekly payments.
MILAN continues to see unsurpassed customer demand in 2019 and want to reward our current drivers for their hard work and sacrifice as well as create increased capacity for our customer.
About MILAN
MILAN Supply Chain Solutions is a leading provider of regional transportation services in the southeast and mid-states area, headquartered in Milan, Tennessee and operating over 500 power units and approximately 1,500 trailers with over 500 employees. MILAN provides truckload, dedicated, brokerage and warehousing and distribution services.